How to Install - 5 easy steps
Easily installed with no requirement for specialist installation skills
The unit comes complete with everything needed to fit the unit apart from a drill.
Step 1 - Mark the walls using the supplied template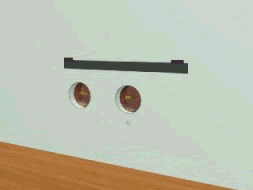 Step 2 - Drill the holes (158mm)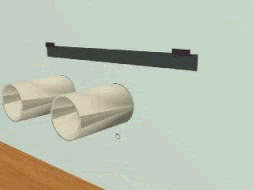 Step 3 - Push in the air tubes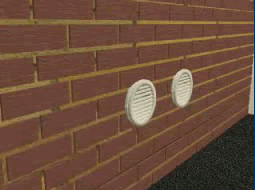 Step 4 - Fix the external grilles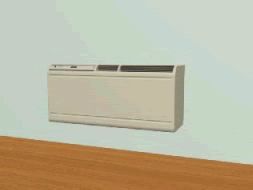 Step 5 - Fix the unit to the wall
Finally connect to a standard 13A electrical supply, switch on, and enjoy comfortable controlled temperature in your home.
For further detailed installation instructions please click on the link below to download the full installation and operating instructions pdf :
xpelair digitemp installation & operating instructions
Most clients purchase the units from us and either self install or get a handyman or electrician to fit them at low cost.
However within the north of england we do offer a professional installation service using our own skilled engineers for a fixed price of £375 excluding VAT *
Please click here for a list of eligible post codes to see if your installation qualifies.
For all areas clients can also arrange installation via our network of approved installers - please call our sales department on 0845 612 0306 for a quotation
We are also able to service and repair units on a time and materials basis.
We take pride in our same day response to all enquiries simply call us (Monday to Friday 9 to 5) - or email us anytime for expert advice on all installation queries.
*subject to ground floor location and normal domestic construction restriction